Description
This is a high precision DC power supply for constant-voltage and constant-current power supply with low ripple and noise. The output voltage and current are continuously adjustable at nominal value. Featuring high accuracy, reliability, perfect overload and short circuit protection circuit, it's designed for laboratories, schools and electronic maintenance, and suitable for lab and industrial use. 
Features
Higher precision with data hold function press hold for 3 secs
Precise tuning with 0.01V and 0.001A increment controls 
Ranges up to 30V and 5A for adjustments with digital read out 
Grounding wire, thermal, overload and short circuits sensors for safety
Constant voltage and current operation mode ​
Included in Box: 
MDC01 Power Supply Host , 1 x Output Power Cord , 1x Input Power Cord , 1 x User Manual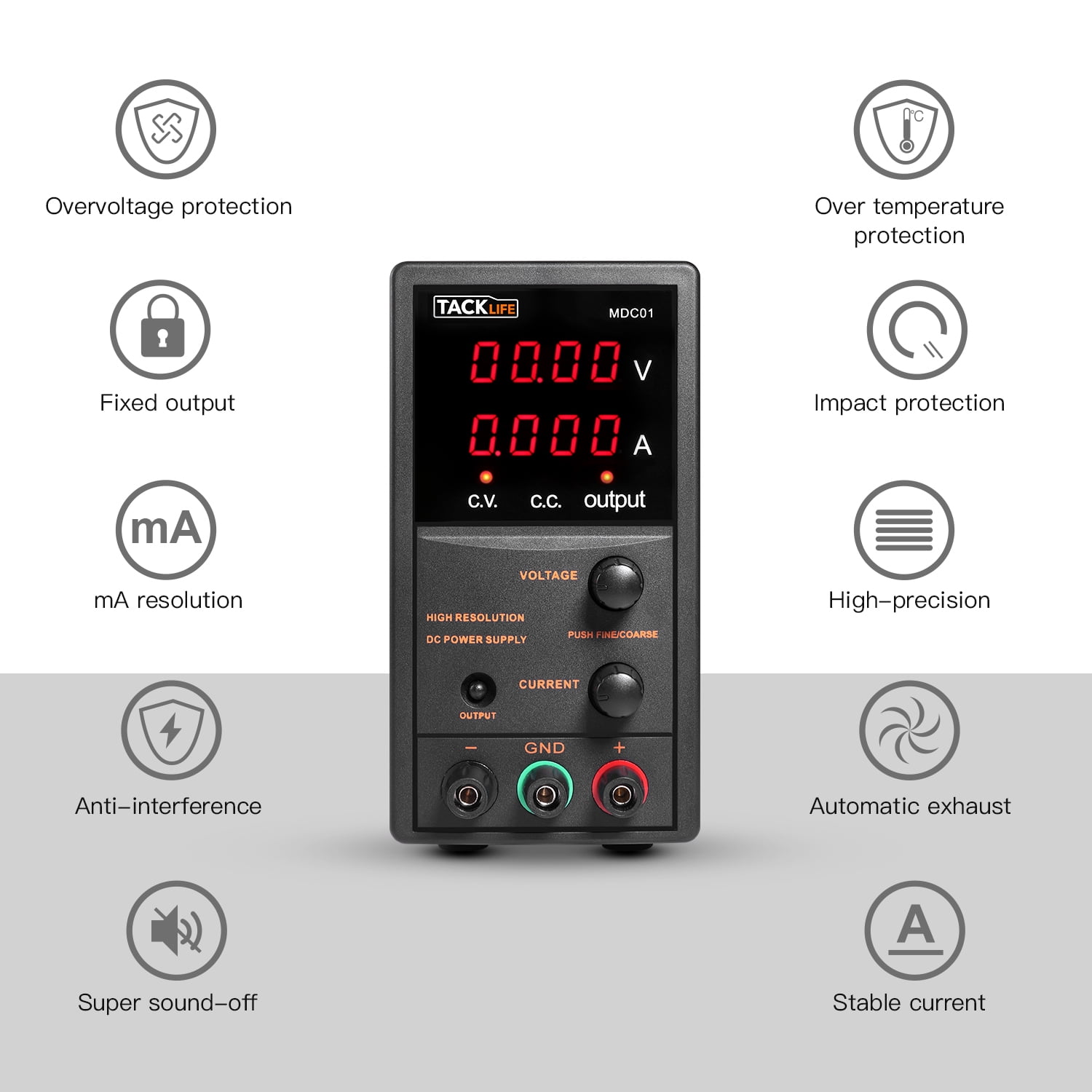 14 Day Satisfaction Guarantee
We want you to love your new purchase! If you aren't fully satisfied within 14 days of receiving it, contact us for instructions to return it for a full refund. For additional details, please visit our 
returns policy page
. Return shipping fees may apply.
90 Day Warranty
Purchase with peace of mind. This item has a 90 day warranty for manufacturer defect. 
For additional details, please visit our 
returns policy page
.
2 to 7 Day Shipping
This item ships directly from the vendors warehouse within Canada.
The estimated shipping time for this item is 
2 to 5 business days in Ontario and Quebec
5 to 7 business days elsewhere in Canada
Tracking details will be sent by email or SMS once your parcel is on the move.
Payment & Security
Your payment information is processed securely. We do not store credit card details nor have access to your credit card information.